Our Rosewood Furniture made from the best hardwood around the world, SOLID ROSEWOOD ! We produce our furniture in elegant plain or carved design and same with the nice mother of pearl inlay design. Please have a look at our our picture or if you don't like loss to much of your time, order our free export catalogue, our free CD, or both.!
---
"Interior Design click here" "We have condo for rent click here"
Our standard Furniture, see below please. Click the links for description and prices.
Thank you very much for your visit our webpage.
Production and deliver time.
Many of our above furniture we have in stock, ready to ship. Same furniture we are produce for our stock without varnish, because customer can select the furniture in five difference colors. After we receive orders, we only vanish the furniture and we can ship more easy. All of our furniture we produce with the best Chinese lacquer only. Any item we have to vanish 10 times, one time a day. Included dry time, we need about 14 days before the item is ready.!
Our standard manufacturer time for normal catalogue furniture in plain design, about 6 weeks. Carved furniture about 8 weeks and with mother of pearl inlay 10 weeks. To produce special furniture at your design, we need about 3 month's( up), depend to the items.
Please select the color and if, the carved design below.
From left to right: color no 1,( natural ) no 2, no 3, no. 4 and no 5 ( dark brown).
Carved sample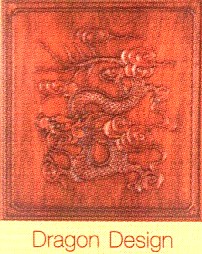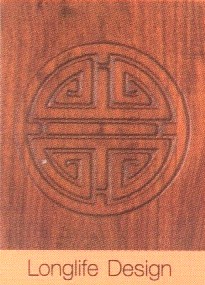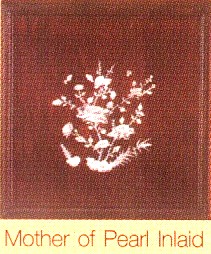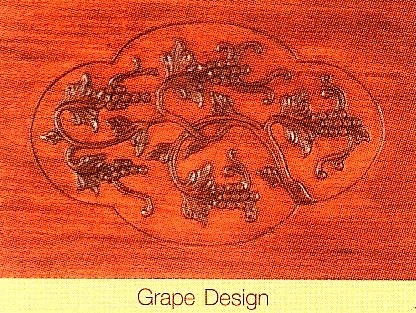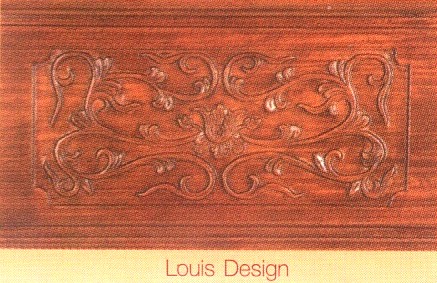 ---